Jenny Domangue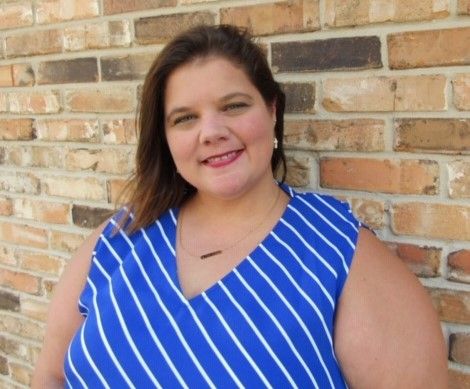 HI! My name is Jenny Sapia Domangue. I have a Bachelor of Science degree from Nicholls State University in Family and Consumer Science: Child Family Social Services. I graduated in December 2006. I have worked many different jobs through the years but they are all in the servant field. I believe my ultimate purpose is to serve others. This is where I find the most joy.
I am currently married to Ernest "Ernie" Domangue. We have been together for 17 years and we were married in 2015. We have four children (three are adults), one grandbaby, and a slew of pets including rabbits, a dog and a hamster. Our youngest keeps us pretty busy between dancing, horse riding, Cub Scouts and 4-H. If I am able to find spare time, I enjoy reading, camping and being outdoors. I always say I feel closest to God when I am out in nature, preferably by water. My faith and my family are the most important things to me and the driving force to my life.
I joined CASA of Terrebonne in August 2011. Before joining CASA of Terrebonne, I had a minimal idea about CASA and the role I was stepping into. In the last 11 years, I have learned so much about the delicate system we work in. I have learned the value that a CASA volunteer can bring to a child in need of care (CINC) case from the unique perspective of the child. Since joining the CASA family, I have had many opportunities to grow. The Karen Purvis Institute trained me through TCU to become a certified TBRI Practitioner. Completing TBRI training is one of my most significant accomplishments as an adult. I also now serve on the 32nd Judicial Family Preservation Court team. I have been able to participate in specialty court training and have a much wider view of the "big picture".
"For even the Son of Man came not to be served but to serve, and to give his life as a ransom for many."
- Mark 10:45