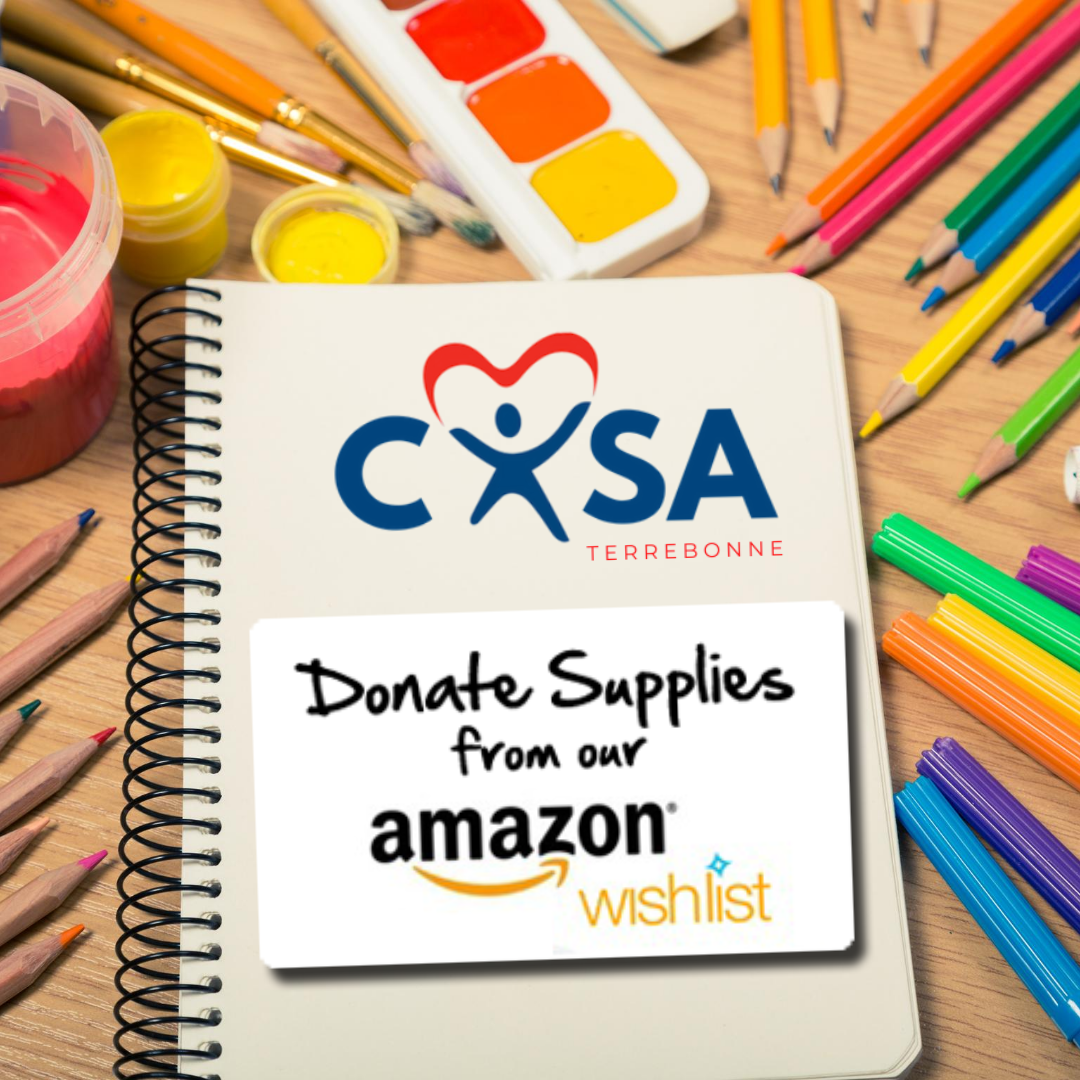 With school starting back up, you might have saw on social media or watching the news, teachers asking for donation through their Amazon Wishlist. Many celebrities have been asking for teachers to send them their wish list so that they can buy their supplies. Amazon Wish List is a gift registry, like a baby or wedding registry, where you create your wish list and your family and friends (or our supporters) can have access to it to buy gifts for you from what you have listed. Once purchased, Amazon will deliver those items right at our office doorstep as a surprise.
Non-Profits, including CASA of Terrebonne, have Amazon Wish List as a way to ask supporters for donations. We are often asked, "What do you need?" or "What can we get for you?". We have now compiled a list with Amazon Wish List to make it easier than ever for you to support CASA of Terrebonne and the children and families we serve. Any little bit helps to help us ensure proper resources for our CASA kids! Our list is composed of everyday items we use in the office or supplies to help train new CASA volunteers. We are also asking for items our volunteers to complete state mandated development assessments or items that CASA kids need for school or jackets for the winter. Item's have a wide variety of pricing and start as low as $3.99! We are not asking for you to purchase the whole list, but if you are in a giving mood, choose one, two, three items you feel comfortable purchasing. 
You can view our Amazon Wish List HERE!

Also, don't forget when you are shopping for our list to shop with AmazonSmile. It's a simple and automatic way for you to support CASA every time you shop, at no cost to you. When you shop at smile.amazon.com, you'll find the exact same low prices with the added bonus that Amazon will donate a portion of the purchase price to CASA. You use the same account on Amazon.com and AmazonSmile. Your shopping cart, Wish List, and other account settings are also the same. Check it out at smile.amazon.com and choose CASA of Terrebonne as your non-profit organization.