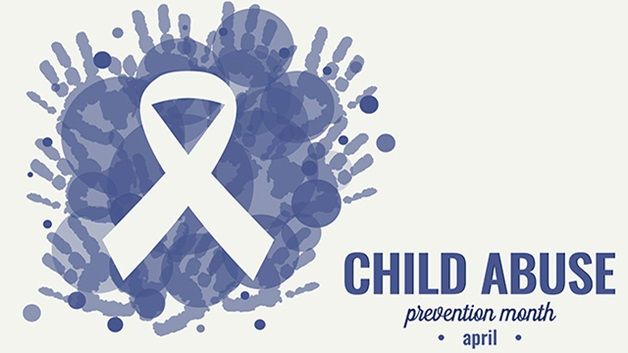 April is National Child Abuse Prevention Month, and typically our attention turns to ways we can support children who have experienced abuse or neglect. However, April 2020 is not the typical month. Due to the global epidemic we find ourselves in today, children may be more at risk of abuse and neglect. 
At-risk children are cut off from watchful adults and are confined in stressful, uncertain home situations during the Louisiana shelter in place order. Many parents struggle to cope with the unstable economy and many are being laid off in Terrebonne Parish, while also worrying about making rent and paying for groceries. Officials warn that during these times children could face neglect and abuse, which is intensified by these deeply stressful situations. 
Louisiana has seen a decline in child abuse reports since the outbreak of COVID-19, but not necessarily because incidents of abuse are decreasing. Instead, DCFS officials state that with schools closed and extracurricular activities canceled, children are cut off from mandated reporters like teachers and coaches, who are required to call in suspected abuse. Despite the pandemic, DCFS personnel are still responding to abuse reports by going into the community to assess possible abuse situations.
Rhenda Hodnett, assistant secretary of child welfare at the State Department of Children and Family Services stated "most of the reported incidents of abuse involved neglect, so finding ways to support families who may lack food or financial resources because of unemployment during the crises is critical." 
CASA of Terrebonne is doing our part for the children we serve. It is our main duty to be invested in the well being of our children, no matter the circumstances. The children that we advocate for are in states custody and have to abide by the regulations and guidelines set by the state. We have encouraged our Advocate Volunteers to check in on their CASA children as often as they can while keeping healthy and safe for both the advocate and the families involved. 
In this unprecedented time, we all must do our part to help our neighbors. Hodnet suggested if you believe a family is struggling, purchase gift cards to local businesses to  help them access food or offer to be phone support while someone is applying for SNAP or unemployment benefits. 
If you suspect child abuse, try to "get some eyes on the child" to determine if the child is safe by video calling the child. KIDLINE at 1-800-244-5373, provides crisis intervention and parenting support statewide. People can also text 225-424-1533 for support. 
For those who suspect a parent or caretaker is abusing a child, call toll-free: 1-888-4LA-KIDS (1-888-452-5437). All calls are confidential.