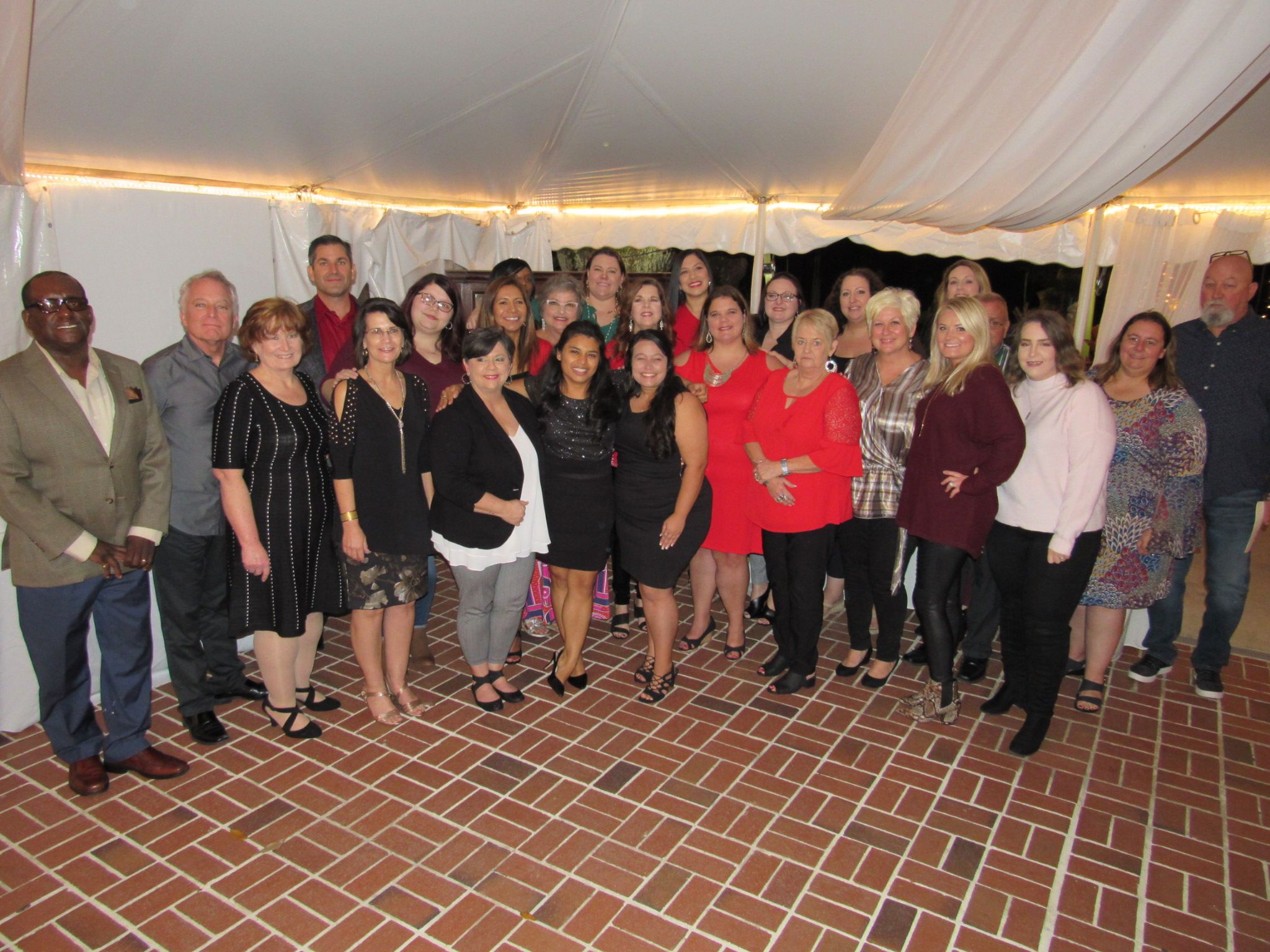 On December 6, 2019, CASA of Terrebonne celebrated it's 18th Annual Volunteer Appreciation event. It was an evening to recognize our phenomenal volunteer advocates as well as our wonderful community supporters.
Our volunteers are the reason our organization exists and the reason we are successful at what we do.  I'm sure there are days when they feel that they are just not making a difference for a child.  Or that they just don't know what else to do for the child.  We want them to know that even though they may not see the difference right away, that they are doing something for this child.  Each one of the children they serve has been changed by their presence, love, caring nature and determination.  These children count on them, need them and want them in their lives.  They have made a difference! We cannot thank them enough for their  hard work, dedication, frustration, laughter, and belief in CASA.
As 2019 comes to an end, CASA of Terrebonne would like to share a few statistics of just how hard our volunteers worked throughout the year.  From January to December of this year, our volunteers spent a total of 2538 hours on their cases serving 135 children, and traveling over 16,126 miles. 
THANK YOU to our volunteer advocates for choosing CASA and for choosing to be the voice of a child!  Also, to our board of directors, community partners, judges, and donors, THANK YOU all for ensuring that CASA of Terrebonne is well respected and fully supported, which allows us to fulfill our mission of effectively advocating for the abused and neglected children of Terrebonne Parish.
Ralph Waldo Emerson wrote…"To know even one life has breathed easier because you lived- this is to have succeeded" Each of of our advocates is a success!!
---
During the Evening We Awarded the following:
Board Member of the Year: Mary Guidry
Mosely-Courville Award: John & Mary Esteve
Angel of the Year: Shell Pipeline Company, LP
Five year awards: 
  Patti Charpentier
  Traci Hawthorne
  Timothy Hitt
  Betty Wallace
Fifteen year awards:
Advocate of the year: Amber Ward