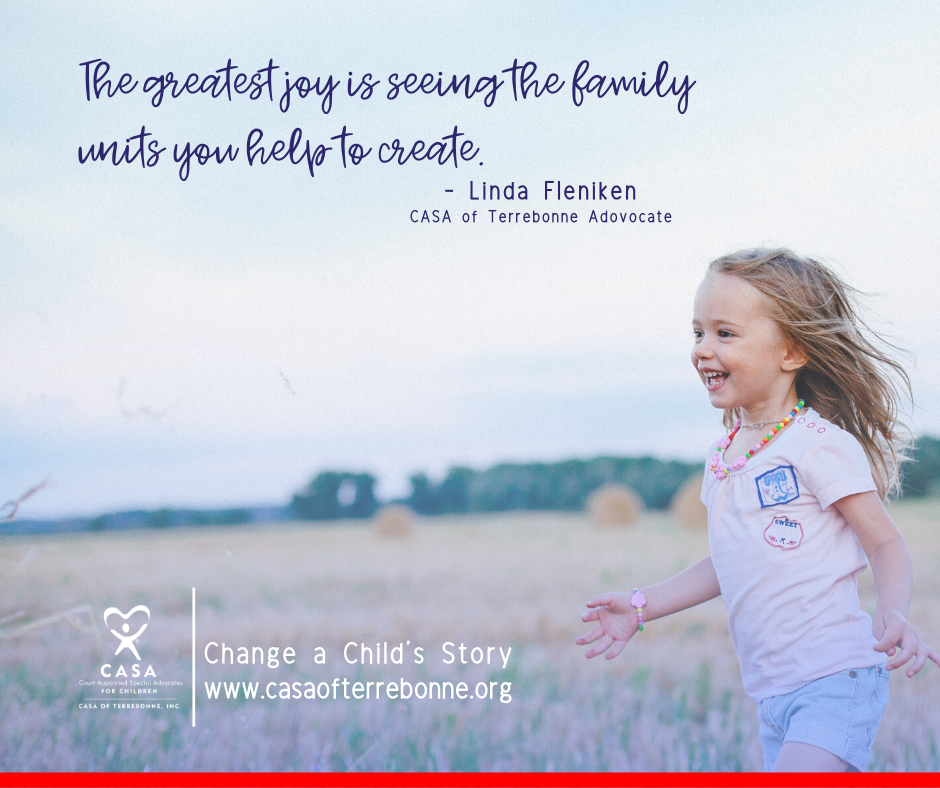 The month of November is recognized as National Adoption Awareness month. Although all adoption-related issues are important, the particular focus of the month is the adoption of children currently in foster care. It is a time to encourage communities to support the thousands of children across the country in need of permanent families. Foster children are vulnerable, often spending years in the foster care system, moving from one placement to another without ever achieving a sense of permanency, roots, or stability.  
In 2018, DCFS served 1,071 children who were in the system but only 68 children were adopted. As of September 30, 2019, there are currently 3,902 children in foster care reported in Louisiana. Linda Pickens, a DCFS adoption specialist, states "Adoption is so important because kids will have a forever family."
In the United States nearly 700,000 children experience abuse or neglect each year. Children who are taken out of the home and placed in state's custody often spend their time adjusting to new foster homes and transitioning to new surroundings and/or schools. A Court Appointed Special Advocate (CASA) is a volunteer who advocates for a child in the foster care system. They lift up a voice that may otherwise get lost among those who are working the case. With a CASA volunteer dedicated to their cases, these vulnerable children have someone speaking up for their best interests. With support from a CASA, a child in foster care is more likely to be placed in a safe and permanent home than a child without a CASA.
National Adoption Month is a collective effort of state, federal and private agencies to draw attention to the more than 100,000 foster children and youth across the country who await permanent families, as well as recognize those who have chosen to expand their families in this special way.
Nationals Adoption Month is also a call to action. Became a foster family, open your home to adoption, become a CASA volunteer, a youth mentor, or support an organization that helps children living in foster care. Your involvement will not only change a child's life, but will also change yours.