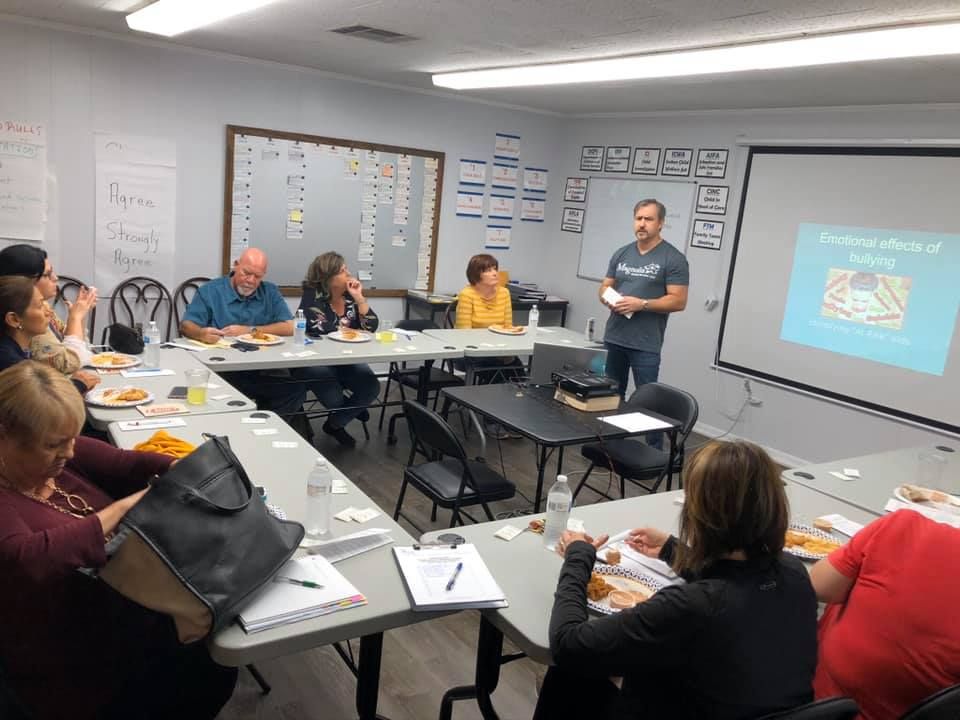 For October's Lunch and Learn in-service, Lonnie Lapeyrouse, LPC, came to speak to CASA Advocates on the Emotional Effects of Bullying (Identifying "At-Risk" Youth). Mr. Lapeyrouse, Clinical Director at Magnolia Family Services, provided the attendees with a brochure that can be used as an identifying tool for youth that show signs of cause or concern.   

Mr. Lapeyrouse reviewed some of the signs of depression and suicidal idealizations and how as advocates, avenues we can take to help prevent violence or self-harm. 70% of people who committed suicide told someone about their suicidal idealizations and 80% of active shooters told someone of their plans. He also discussed the effects of trauma and bullying on our youth. Sadly, for children in foster care, bullying and teasing may be more common but these children have fewer supports available to help them deal with these issues.  As a CASA volunteer, we may be the only ones that listen and believe your CASA child and ensure them they are not alone in this fight and help them get the help they need.

To contact Magnolia Family Services, call 985-449-4055 or visit their website, www.magnoliafamilyservices.com.