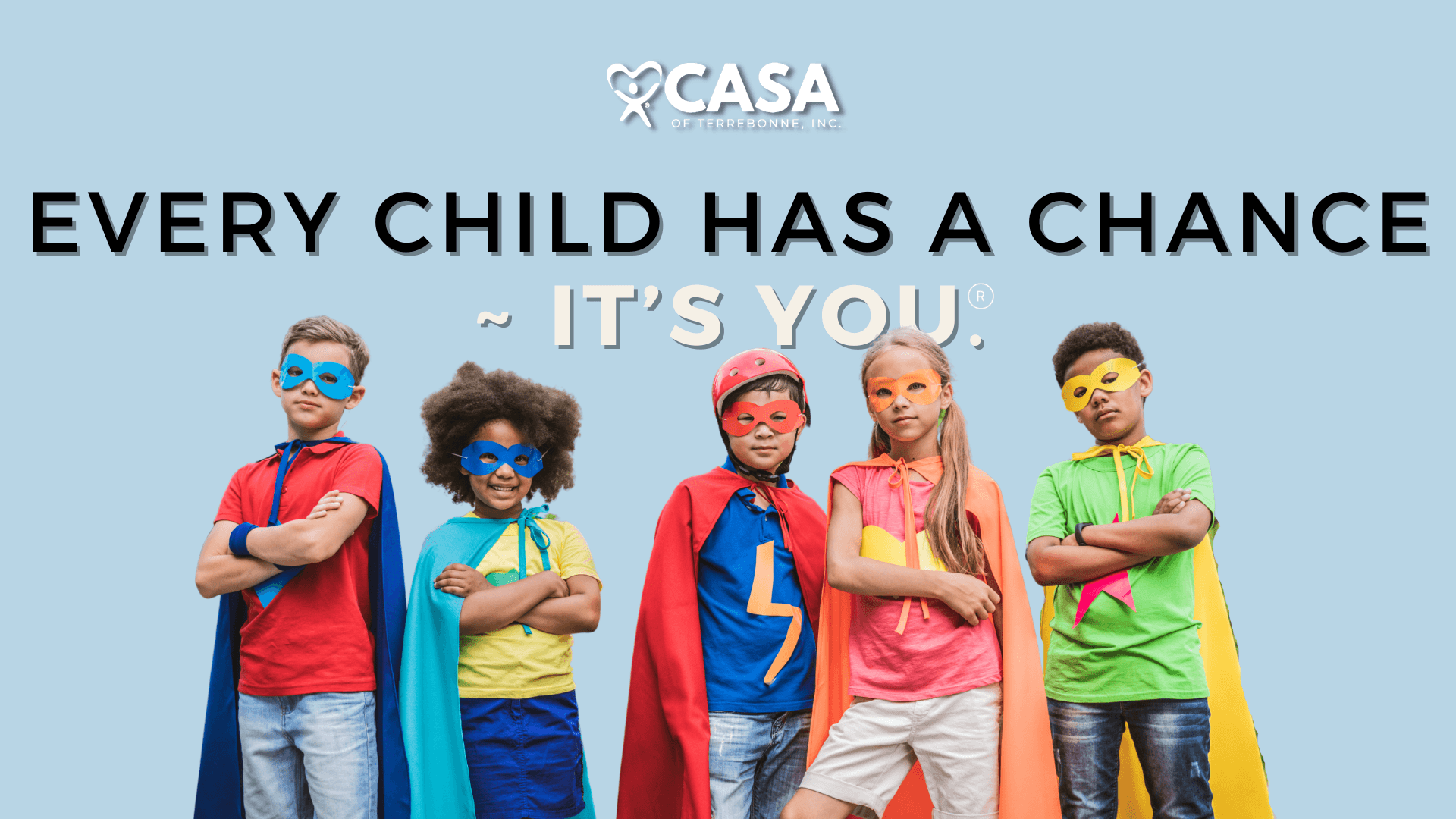 The mission of CASA of Terrebonne, Inc. is to provide trained community volunteers, to advocate for the best interests of abused and neglected children, and to promote community awareness about child abuse issues. Currently, CASA of Terrebonne is serving over 40 children in foster care, yet there are still over 190 children we are unable to reach–we need passionate advocates to speak up for these children.
Info Sessions are the first step to becoming a CASA, and they are also helpful for learning more about our mission.
These 1-hour sessions are designed to answer your questions about what it takes to be a Court Appointed Special Advocate for children in foster care in Terrebonne Parish.
If you are interested in attending an Info Session, please click RSVP HERE and register for the session.
Type the number of person(s) who wish to attend.