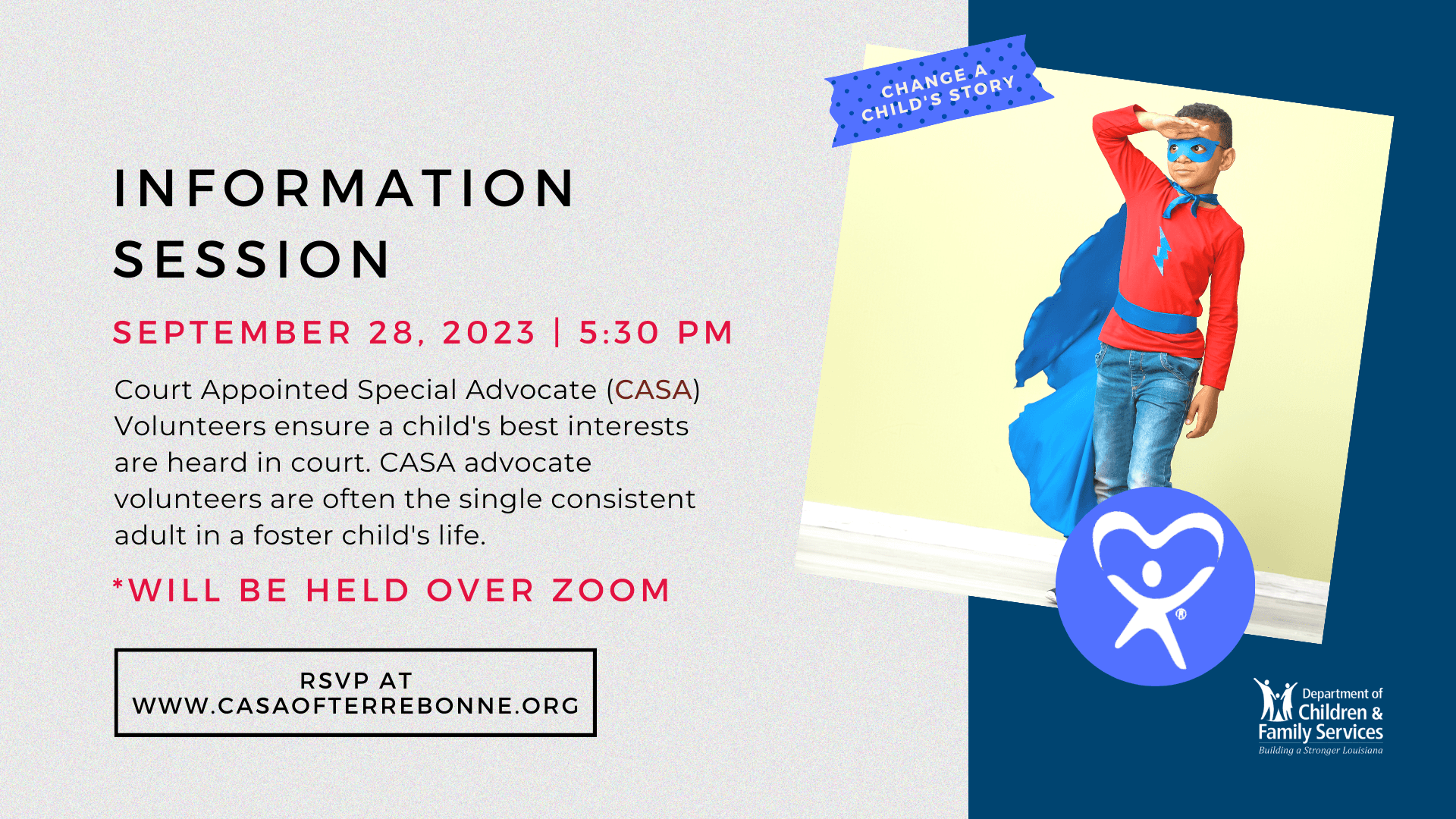 CASA of Terrebonne's mission is to be a voice for children in foster care by advocating independently and objectively in the courts for their best interest. We envision a community where every child in and beyond foster care is given the opportunity to thrive in a safe, loving, and permanent home. Currently, CASA of Terrebonne is serving over 70 children in foster care. Yet, there are still over 180 children we are unable to reach.
We need passionate advocates to speak up for these children.
Please join us for a one-hour information session. This is the first step to becoming a CASA and they are also helpful for learning more about our mission. These 1-hour sessions are designed to answer your questions about what it takes to be a Court Appointed Special Advocate for children in foster care in Terrebonne Parish.
If you are interested in attending an Info Session, please click RSVP HERE and register. A Zoom link will be emailed to you following your registration.
Type the number of people (s) who wish to attend.