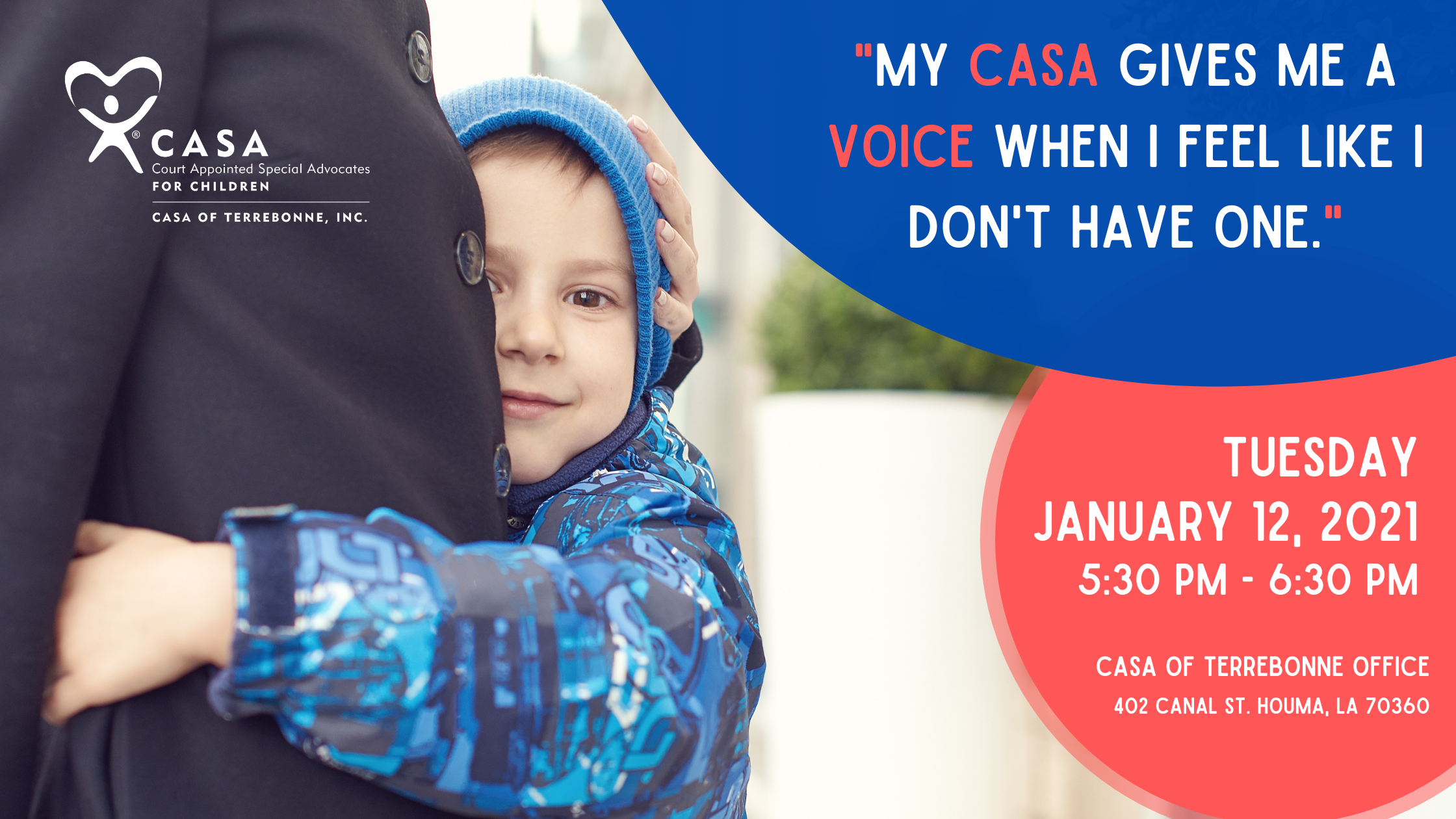 VOLUNTEER INFO SESSION
The mission of CASA of Terrebonne, Inc. is to provide trained community volunteers, to advocate for the best interests of abused and neglected children, and to promote community awareness about child abuse issues. Currently, CASA of Terrebonne is serving over 70 children in foster care, yet there are still over 130 children we are unable to reach–we need passionate advocates to speak up for these children.
Info Sessions are the first step to becoming a CASA, and they are also helpful for learning more about our mission.
These 1 hour sessions are designed to answer your questions about what it takes to be a Court Appointed Special Advocates for children in foster care in Terrebonne Parish.
If you are interested in attending a Info Session, please click RESERVE YOUR SPOT and register for the session.
Type the number of person(s) who wish to attend. Depending on the number of parties interested and complying with state guidelines for public safety, this event may be hosted virtually and will be held on Zoom.
If you have any further questions please contact Christine Aucoin at caucoin@casaofterrebonne.org or 985-876-0250.
*PLEASE NOTE: IF INTERESTED IN ATTENDING A SESSION, PLEASE RSVP BY CLICKING THE LINK
"RESERVE YOUR SPOT" ABOVE.
If you are having trouble please call 985-876-0250.