Patricia "Patti" Floyd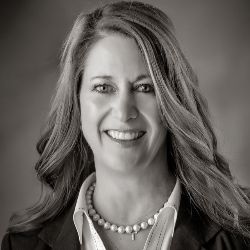 Patricia Reeves Floyd is an attorney with The Schwab Law Firm in Houma, LA. She graduated from Auburn University as an undergraduate and then from Loyola University School of Law. She is chair of the Louisiana Supreme Court's Court Rules Committee, is a delegate in the Louisiana State Bar Association House of Delegates, and a former "at-large" member of the Louisiana State Bar Association Board of Governors. Patti is a fellow of the Louisiana Bar Foundation and serves as a member of the Bayou Region Community Partnership Panel for the Louisiana Bar Foundation. Patti previously served as an assistant district attorney, felony prosecutor, in both Terrebonne and Jefferson Parishes.
In her earlier years, in Terrebonne Parish, she handled cases involving the Department of Family Services Cases in her division of court, as well as overseeing the Child Support Enforcement Services. Patti jumped at the opportunity to serve on the CASA Board, knowing first-hand the important role CASA advocates provide to the children needing a voice while in State's custody.
She has served as a CASA Board member since January 2017.