2019 CASA Christmas Wish List
"Adopting" a neglected or abused foster child or teen during the holidays can inspire a sense of giving in your children and family. While our younger CASA children will be getting gifts from local companies and organizations, our CASA teenagers need to be sponsored. CASA of Terrebonne is asking for you, your church, company or program to "adopt" a child and/or teenager this Christmas.
Choose a number on the tree, the description beneath. Once you choose, contact Anna Merlos at amerlos@casaofterrebonne.org or by calling 985-876-0250 on which number you picked and for more detail.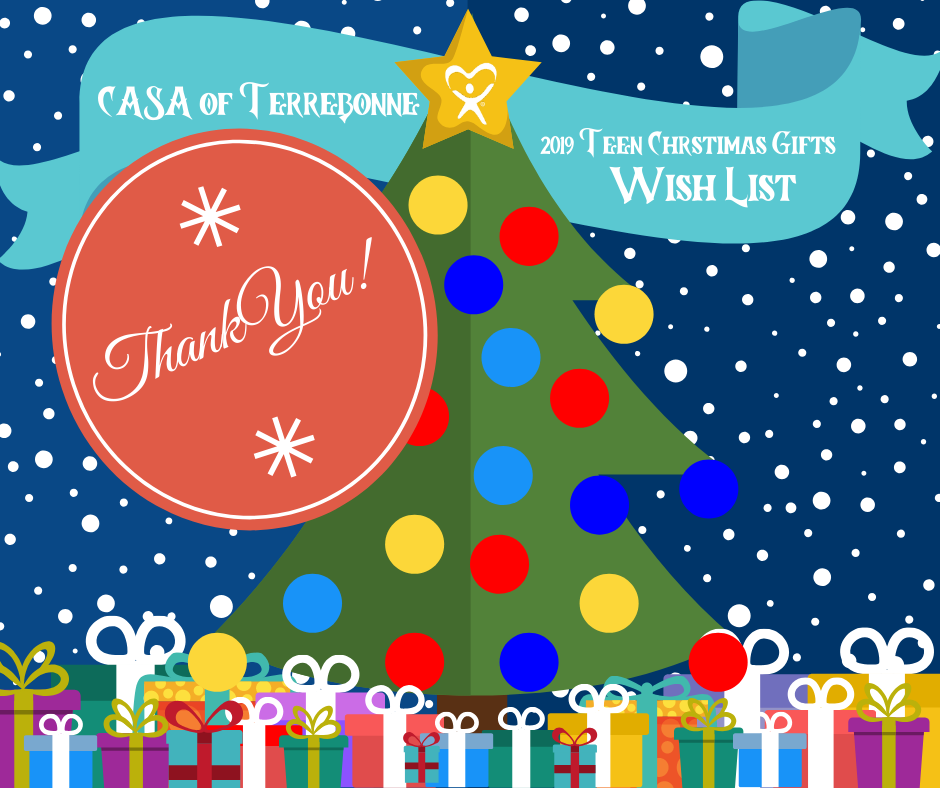 Teens

Children 
All have been adopted! Thank you for your generous support!