In-Service: Effective Court Report Writing:Session 2 & Zoom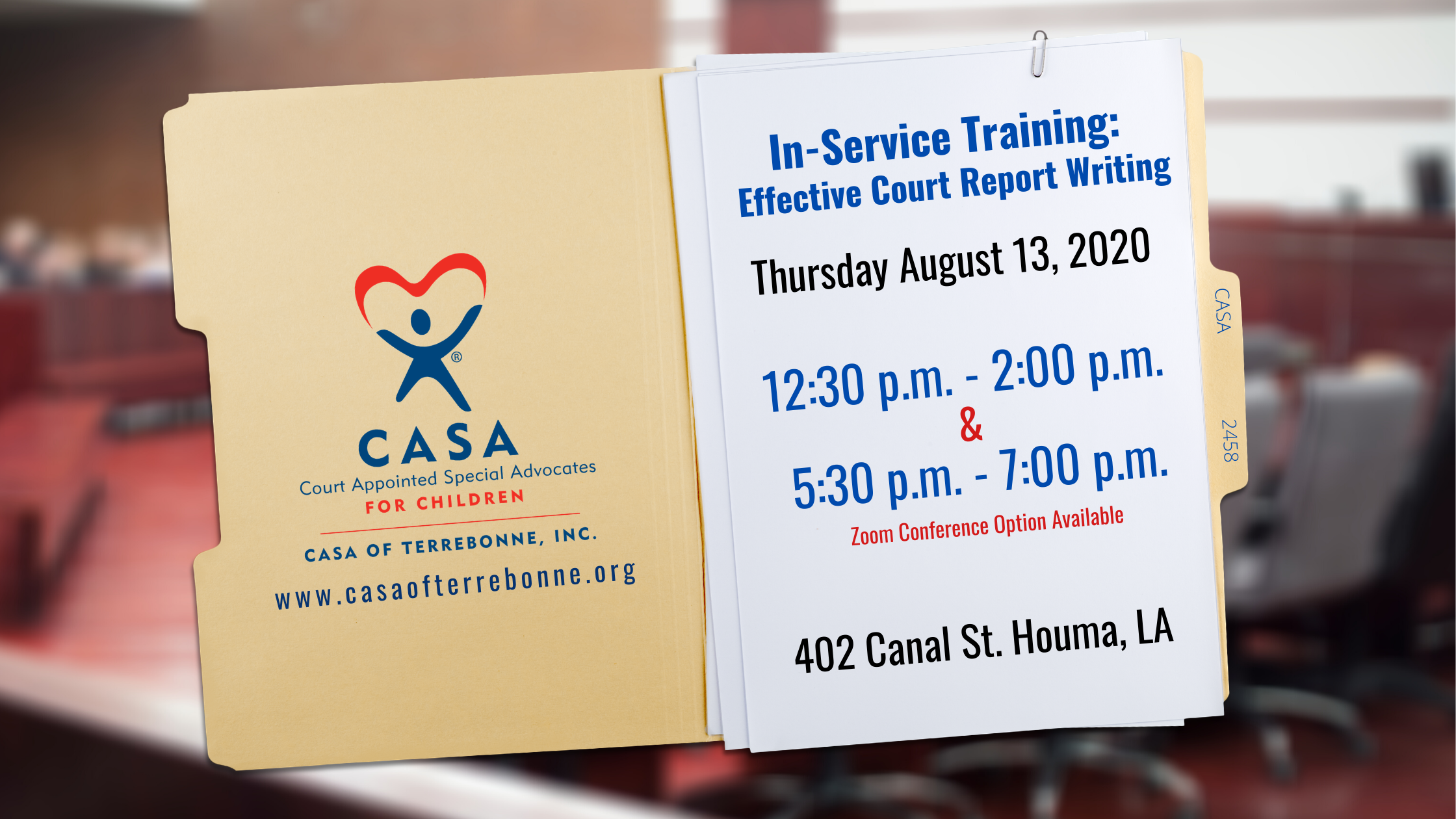 Writing court reports is one topic CASA volunteers consistently put at the top of the list of things they want to know more about. Completing the court report does not have to be a difficult task. If the notes and Contact Log are handy the volunteer can work through the report section by section.
Each required section of the report is broken down and discussed in the training topics.
There is only 8 spots available for this training, first come, first served. If you would like to attend the zoom conference, please fill out your email and you will be sent a link for the training.